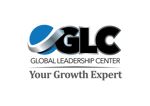 Business Development Officer
Global Leadership Center (GLC)
IDR 5,000,000 – IDR 7,000,000
Ditayangkan pada 1-Sep-23
Keuntungan
Terbuka untuk jenjang karier yang lebih baik

Terbuka untuk belajar hal-hal baru

Perusahaan yang sehat dan punya mimpi besar untuk berkembang
Deskripsi Pekerjaan
Global Leadership Center is a company with a Big Dream of giving Positive Impact to the world through Influencing and Developing People.
We open up the opportunity for you to join our:
Business Development Officer (BDO)
Recruitments:
Minimum S1 of Marketing Communication or Public Relations;
Age 21-27;
At least 2 years of working experience in related positions;
Confidence, with strong communication skills; self-motivated and goal-oriented, desire to deliver results;
Having the capability of copywriting and good taste in design would be a plus;
Have a strong work ethic; also agile in dynamic environment;
Attractive Appearance & Personality;
Creative, Proactive, and able to work independently;
Able to use Microsoft Programs: (Ms. Word, Excel, PowerPoint).
Responsibilities:
Plans and execute Events and Training for Professionals
Build and manage communication relationship with clients
Coordinating with media as a part of relation for publication
Handling and filing documents
Maintain social media (LinkedIn, IG)
Benefit:
Salary: 5-7 juta
Incentive (target based)
BPJS (Kesehatan + Ketenagakerjaan)
Communication Allowance (Office HP+ laptop)
Reimbursement
Work-from-home; but standby on meeting or event appointment
Only if you believe that you have the same purpose with us, ACT NOW!!
Send your CV before September, 29th 2023.