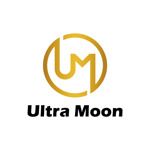 IDR 5,000,000 – IDR 6,000,000
Ditayangkan pada 1-Sep-23
Deskripsi Pekerjaan
Job requirements
-English Fluent as working language
-Minimum experience as a TikTok Specialist/Content Creator.
-Up to date and understand the algorithm and TikTok content trends, especially perfume product.
-Have extensive knowledge traffic on the TikTokand its use and can increase product exposure and increase the number of followers.
-Be active and follow the latest trends on TikTok as social media
-Must have creative ideas and knowledge, be able to work with a team, at least master Capcut/Adobe Premier/Adobe After Effects.
-Able to think creatively in developing new content concepts
-Able to work under pressure and tight deadlines
-Can use cellphone camera/camera to create video content.
Job Description
-Create summaries for tiktok content of LONKOOM product
-Become a tiktok admin (taking,editing,upload, caption, hashtag)
-Creating a TikTok Content strategy : Developing and implementing a content strategy for TikTok.
-Together with team member, looking for fresh and unique ideas with high engagement