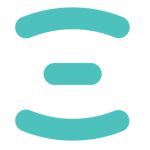 Customer Success Manager Intern
PT. AIRUDDER INFORMATION TECHNOLOGY
IDR 2,000,000 – IDR 4,000,000
Ditayangkan pada 1-Sep-23
Keuntungan
Competitive Salary for Internship

Internship period is minimal 3 months (at least 2 days/week)
Deskripsi Pekerjaan
AI Rudder is a software company that harnesses the power of AI voice automation to supercharge customer experiences. With AI voice assistants, your call center can make quality human-like calls at lightning speeds, collecting and analyzing data automatically to reach and activate more customers. AI Rudder helps call centers reduce costs by automating repetitive tasks and lowering agent workload. This frees up agents to focus on things only humans can do. Over the long term, AI Rudder aims to rethink the future of business communication.
Sell the next wave of highly demanded solutions.
About the Job
Responsible for handling basic Indonesian client service requests including but not limited to creating or deleting new client accounts, responding to clients on time, and passing the client request to the responsible team within the service time;
Support basic CSM team's tasks using the platform (e.g. creating client ad hoc tasks and updating recurring reports following a given framework and guidance).
Who you are
STEM majors, bachelor's degree or above (min. 3rd semester);
Sensitive to data, strong in logic, careful and responsible;
Good at teamwork and full of work passion ;
Fluent English communication skills;
At least 2 days/week, the internship period is minimal 3 months, long-term interns are preferred.
AI Rudder is an Equal Opportunity Employer. We're committed to building a diverse and inclusive team. We do not discriminate against qualified employees or applicants.
We regret that only shortlisted candidates will be contacted.