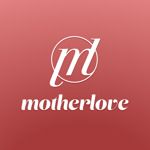 Digital Marketing Executive
IDR 7,000,000 – IDR 10,000,000
Ditayangkan pada 7 hours ago
Deskripsi Pekerjaan
Singapore No.1 Prenatal and Postnatal Healthcare Centre
Job Responsibilities:
* Provide in-house marketing team report
* Effective communication of what the business is to external customers, through simple powerful messages or visual design
* Assist in planning and executing all digital marketing, including SEO/SEM, marketing database, email, social media, and display advertising campaigns
* Create headlines, slogans, and body copy for marketing campaigns and collateral
* Conceptualise and develop artwork for marketing materials on an ad-hoc basis
* Provide ad-hoc support to the marketing team to ensure the smooth execution of marketing activities
* Design, build, and maintain the company's social media presence and website
* Managed and handled social media
* Generate and manage Facebook leads campaigns.
* Brainstorm new and creative growth strategies
*Have basic video editing and photography skills.
* Ad-hoc tasks as per assigned.
Requirement:
*Bachelor's degree in Business, Marketing, Communication, or a relevant field.
*Minimum of 2 years experience in related industry.
*Fluent in English and Bahasa Indonesia; Mandarin language skills are advantageous.
* Able to work independently and take initiative
* Strong in creative content, social media, and marketing knowledge
* Able to multi-task and perform under pressure
* Able to work in a team and take initiative
* Meticulous and goal-orientated
*Work location: Senayan City.