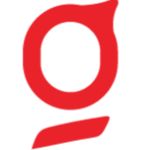 Interior & Exterior Designer
PT. StoryG Jaya Indonesia
IDR 5,000,000 – IDR 6,500,000
Ditayangkan pada 2-Sep-23
Deskripsi Pekerjaan
Qualification :
Plan and implement interior and exterior designs, centered around the concept of "spaces that promote a healthy lifestyle"
Expertise in Interior Design, Exterior Design, and Construction Supervision.
Proficiency in CAD, 3D modeling, and rendering software.
Excellent communication skills for interactions with clients and collaborating firms.
Problem-solving skills and creative thinking.
Willing to be place in Surabaya, Indonesia.
Key Responsibilities :
Visualize design ideas through sketches, 3D modeling, and rendering.
Oversee construction processes, ensuring design fidelity, and liaise with contractors for smooth project execution.
Research and implement health-conscious and eco-friendly materials and techniques.
Propose optimal design solutions aligned with client needs and budget constraints.
Support maintenance and upgrades of existing projects.