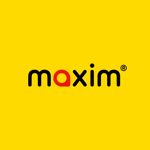 Junior Recruiting & On-boarding Specialist
PT. Teknologi Perdana Indonesia
IDR 5,800,000 – IDR 6,300,000
Ditayangkan pada 1-Sep-23
Keuntungan
young & supportive team, work-life balance

high basic remuneration & annual increment
Deskripsi Pekerjaan
We are Maxim.Indonesia, one of the leading players in the fast-growing e-hailing services industry. Our mission is to provide convenient, reliable, and safe transportation solutions to our customers. With our innovative technology and commitment to excellence, we are reshaping the way people travel in Indonesia.
While developing our brand, we consistently looking for employees that can help us insure our growth. Now we need a capable specialist, who will play an integral role in building the company's talent pipeline.
Key tasks are:
Managing the candidate search process by implementing external sourcing strategies and assessing candidates;
Building the market pipeline of candidates to fill vacancies and proposal needs and promote company's reputation, market our EVP;
Accurately tracking applicants and candidates while ensuring compliance with the company's requirements;
Facilitate a smooth transition from the recruitment process to the on-boarding process;
Insuring integration of new employees in Jakarta HQ and the other active branches of the company in Indonesia as well as perfecting the initial new-hire orientation process.
What is important for this role:
Strong command of both English and Bahasa Indonesia;
Great interpersonal and presentation skills;
Ability to work in a fast-paced environment;
Ability to strategically partner with leaders to ensure their needs are met, while focusing on delivering high caliber candidates;
Understanding of the full-cycle recruiting (from talent sourcing, attracting candidates to interviewing and hiring great employees to insuring successful on-boarding process);
Experience in Employee On-boarding.
Why join Maxim.Indonesia:
multinational company with strong presence abroad;
HQ provides support in all business processes (IT and tech support, legal assistance, advertising and digital marketing, accounting, HR, etc.);
tech-savvy environment, CRM and Applicant Tracking System, corporate news portal, blog and work messenger;
freedom in showing initiative and applying new recruitment and on-boarding tools;
stable remuneration each month without delays, annual increment depending on your hiring plan and yearly performance appraisal;
work from comfortable and well equipped office in Jakarta Selatan;
5 day working week: Mon-Fri, 9am to 6pm pm;
additional HR projects to expand your knowledge and skills.