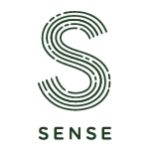 Landscape Assistant Manager
IDR 7,000,000 – IDR 9,000,000
Ditayangkan pada 1-Sep-23
Deskripsi Pekerjaan
REQUIREMENTS:
Candidate must possess at least Bachelor's Degree, Architecture, Landscape, or Civil from reputable Universities.
At least 3 year(s) of working experience as Landscape Supervisor
Strong capabilities in computer program such as Ms. Office and Autocad.
Having analitical capabilities for reporting data.
JOB DESCRIPTIONS:
Create new play area/ green open space and greeneries typologies strategies. Evaluate, select, and apply standard landscape architecture techniques, procedures, and criteria, and judge the necessity of modification on the project.
Do Checklist, review, and site inspection comparable to applicable standard/ guideline (infrastructure, landscape, common area) at the pre-during-post construction stage.
Monitor every progress, obstacle, and potential threat regarding the projects.
Occasional site inspection for quality assurance.
Responsible for common Area Hand Over Process.
Coordinate with the project leader, project manager, consultants, and vendors.
JOB QUALIFICATIONS:
Candidate must possess at least Bachelor's Degree in Landscape Architecture/ Landscape Design/ Architecture or equivalent
Genuinely enthusiastic about shaping exceptional play and green open spaces that people love using
At least 3 – 5 years of working experience as a landscape architect or landscape designer
Demonstrated plant knowledge and understanding of and commitment to research-based design.
Good user of Auto-CAD, Adobe Suite, Microsoft Office, Sketch-up, or other 3D software
Excellent hand drawing skill
Having plants nurturing (nursery) knowledge is an advantage