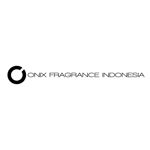 IDR 6,000,000 – IDR 8,000,000
Ditayangkan pada 17 hours ago
Deskripsi Pekerjaan
Requirement:
· Bachelor's degree in Marketing Communication, Public Relations or a related field.
· 3-5yrs Proven work experience in marketing communication, public relations, or a related role.
· Strong understanding of digital marketing channels, including social media, email marketing and content marketing
· management tools, and email marketing software.
· Experience with content creation and copywriting for digital marketing channels.
· Knowledge of web analytics and ability to interpret data to make data-driven decisions.
· Excellent written and verbal communication skills with a keen eye for detail.
· Ability to work independently and collaboratively in a fast-paced, deadline-driven environment.
· Strong analytical and problem-solving skills, with a proactive and results-oriented mindset.
Responsibilities:
· Develop and execute digital marketing campaigns across various platforms, including social media, email, and website.
· Manage and grow social media presence by creating and scheduling content, monitoring engagement, and implementing social media advertising campaigns.
· Collaborate with marketing teams to ensure consistent messaging and brand identity across all digital marketing channels.
· Monitor and analyze campaign performance metrics, generate reports, and provide actionable insights to optimize campaign effectiveness.
· Stay updated on industry trends and best practices in digital marketing and communication to enhance campaign performance.
· Conduct market research and competitor analysis to identify new opportunities and strategies for reaching target audiences.
· Assist in the development of digital marketing strategies and plans to achieve business objectives.
· Coordinate with external agencies, vendors, and freelancers as needed for content creation, graphic design, and other digital marketing activities.
· Stay updated on emerging digital marketing tools, technologies, and platforms to continuously improve campaign execution and performance.