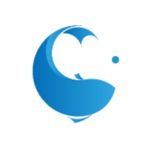 Specialist letter of credit
IDR 13,000,000 – IDR 20,000,000
Ditayangkan pada 1-Sep-23
Deskripsi Pekerjaan
Big Fish Hunter Executive Search is recruiting on behalf of our respected client in a mining industry is looking for an experienced in Letter of Credit/Exim trade
JOB DESCRIPTION :
– Handling Export & IMPORT Letter of credit
– Mitigation of export & import shipment process and all documentation
– Prepare & Check Financial and Shipment Documents Contract
– Follow up on unpaid Export bills on a regular basis
-Capture outgoing Documentary collection related transactions and dispatch documents to the concerned banks. Settle bill value upon receipt of process
– Check documents and prepare notice of arrival and or notice of discrepancies and ensure that the messages are released to the bank from whom the documents were received within the time frame allowed under the UCP 600
– Process the issuance/ amendment under Import Letter of Credits and advice of Export Letters of Credits and amendments as and when required by the Supervisor / Section Head and or dept manager.
– Follow up on expired import and export letters of Credits and cancel them with minimum delay
– Conduct inventory of L/C on semi annual basis and follow up on expired letters of credits and cancel them with minimum delay as per the requirement under the department operational policies and procedure manual
– Coordinate and do follow up with related departments regarding export & import process with internal & external department (Finance, EXIM & Logistic, Importer or Exporter).
– Make sure the documents have been complied with company regulation, banking practice, and international rules and regulations.
Requirements :
– Minimum Bachelor Degree, preferably from Management, Finance/Accounting or any other related major
– Have experience in handling Export and Import, Letter of Credit Specialist and have experience in Domestic & International Coal Trade is an advantage
– Adaptable to fast pace working environment and changes
– Good analytical thinking and good communication skills
– Fast learner and eager to learn
– Fluent in English (both verbal and written), able to speak in Mandarin is an advantage